Welcome to our blog!  We love to celebrate with our amazing customers, who trust us to organise the wedding transport for their special day. Here you will see our happy customers activity, testimonials and celebrations!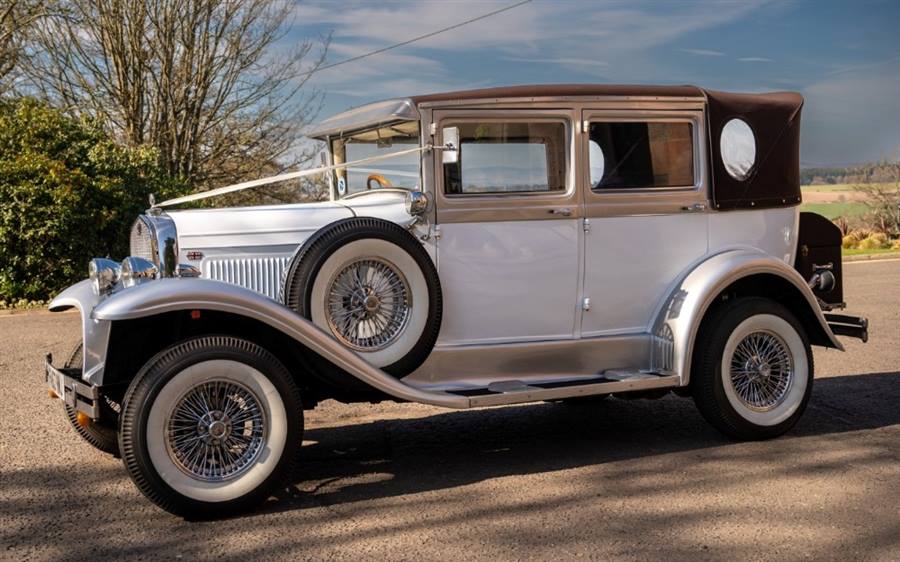 We love to hear about the amazing service provided.
5 Star review
Riding in the Badsworth was a highlight of our wedding day! Our driver was very friendly, punctual, and sensitive to the needs of our party. He was kind enough to take several trips with all of the bridal party and our parents so that everyone could ride in style from our house to the ceremony location. The drive from the ceremony location to the reception location was stunning and so much fun! We were able to ride with the top down as well as up. The photos with the car look amazing. Hiring the Badsworth Ford Model A was one of our best choices for our wedding day. We highly recommend it for anyone looking for a great time and some vintage charm..
#5StarWeddingCar #BadsworthWeddingCars #BadsworthWeddingCarHire #WeddingCarsFife #TheWeddingCarHirePeople #weddingcarpeeps #17TheScoresweddings