Welcome to our blog!  We love to celebrate with our amazing customers, who trust us to organise the wedding transport for their special day. Here you will see our happy customers activity, testimonials and celebrations!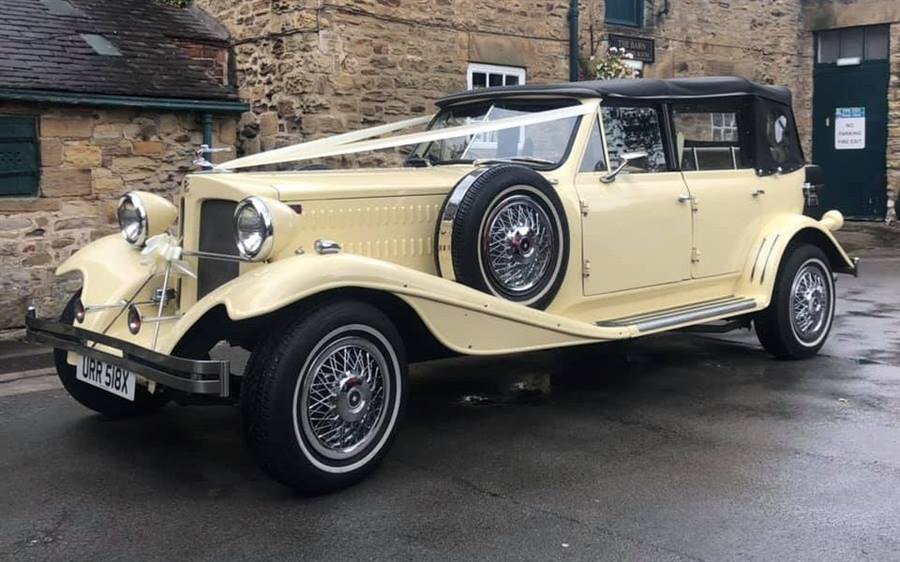 Thanks Heather, your feedback matters to us, we appreciate you taking the time to write a review.
5,
Excellent service from start to finish . From a few days before the wedding I received a confirmation call to check last minute details.Even asked me what colour ribbions I wanted on the car for the day . Driver turned up early and really looked the part. He looked after myself and my Daughter on the drive to the venue . Took myself and new Husband for a champagne drive after the Ceremony which was just so nice that Dave my husband got to experience such a nice classic car . Cannot thank you enough and wouldn't hesitate to recommend your amazing service . One very Happy Bride and Groom . Heather and Dave ????????.
#5StarWeddingCar #BeaufordWeddingCars #BeaufordWeddingCarHire #WeddingCarsLeicestershire #TheWeddingCarHirePeople #weddingcarpeeps #ThePriestHouseHotelweddings